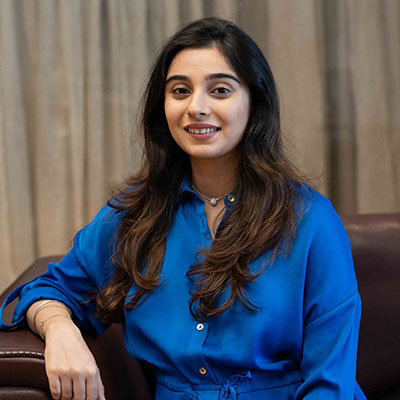 Nonita Mehta
Founder, Kiddoze
4.30 PM - 05.00 PM
Panel: How D2C Inc Harnessed Licensing and Collaboration
The broader context of digital transformation across industries.
View Full Agenda
Nonita Mehta is the visionary founder behind Kiddoze, a revolutionary company committed to promoting children's health through its range of delicious and nutritious vitamin gummies. With a passion for wellness and a deep understanding of the crucial role that nutrition plays in a child's development, Nonita has dedicated herself to creating a brand that not only delivers essential nutrients but also makes the process enjoyable for children.

Nonita's commitment to quality and efficacy has been the driving force behind Kiddoze's success. Under her leadership, the company has developed a reputation for using only the highest quality, responsibly sourced ingredients, ensuring that each gummy is not only irresistibly tasty but also packed with the necessary vitamins and minerals crucial for a child's growth and development. Her emphasis on maintaining stringent quality control standards has garnered the trust of parents and healthcare professionals alike.
EXPERIENCE THE WORLD'S LARGEST FRANCHISE & RETAIL SHOW
GET YOUR PASS
X